Regular price
Sale price
$0.00
Unit price
per
Sale
Sold out
Anatol's Vulcan series gas conveyor dryers are the choice of textile printers who need efficiency and versatility. The Vulcan is designed to cure a variety of substrates decorated with screen printing, digital printing and other printing methods. Its innovative air flow design, coupled with advanced technology, cures all types of ink with unprecedented reliability. The heat profile extends straight across the entire length of the heat chamber, eliminating the need for infrared boosting panels and ensuring a consistent temperature inside the dryer. The air recirculation system provides optimized airflow with improved spacing of forward-curved blades, exchanging the air inside the chamber 12 to 14 times every minute to draw moisture out of fabrics for fast curing. The Vulcan is built with safety in mind and features Anatol's Chill Case air-cooling system that keeps the dryer's exterior and control system cool all day. Anatol's Chill Case uses forced air to keep heat inside the conveyor dryer and maintain a cool exterior.
Price does not include shipping/freight fees.   All freight costs will be invoiced separately at carrier rates and are due prior to shipping. 
Touchscreen Controls
7" touchscreen control panel with intuitive Aries 2 operating system
Program belt speed and temperature settings, service data, alarm list and more
Programmable to retain 9 separate job settings
Automatic shutdown sequence keeps the blower and belt running until the chamber cools
A visible and audible warning is activated by an indicator light and buzzer when temperature is not within user-set parameters
Touchscreen displays key operation information about heat chamber temperature, belt speed and other settings
Program a schedule for the dryer to start up and shut down automatically at specified times on given days of the week
View temperature plots to track temperature changes in real time
Construction
Efficient design provides a consistent and uniform temperature throughout the heating chamber
Air-cooled cabinet located outside of the heating module ensures a long life for all electrical components
Improved design allows for easy maintenance and lower operating costs
Stainless steel slide-out filters
Energy efficient heat exchange for incoming ambient air
Double-wall construction with high-efficiency thermal insulation
Exhaust hoods for the ends of the dryer
Removable access panels for cleaning and maintenance
Heating System
Fuzzy-logic digital controller ensures consistency by keeping within 1 degree of target temperature
Solid-state gas system
Maximum temperature of 450°F
One burner per module
Available for natural gas (NG) or liquid propane (LP)
Belt
Wide Teflon-coated fiberglass belt
Heavy-duty conveyor rollers are crowned for better conveyor belt tracking
Adjustable belt speed from a 1 feet up to 37.5 feet per minute
Adjustable infeed/outfeed openings
Standard 5' infeed/outfeed belt length
Digital belt speed readout
Split Belt Option for models with 48"+ belt widths
View full details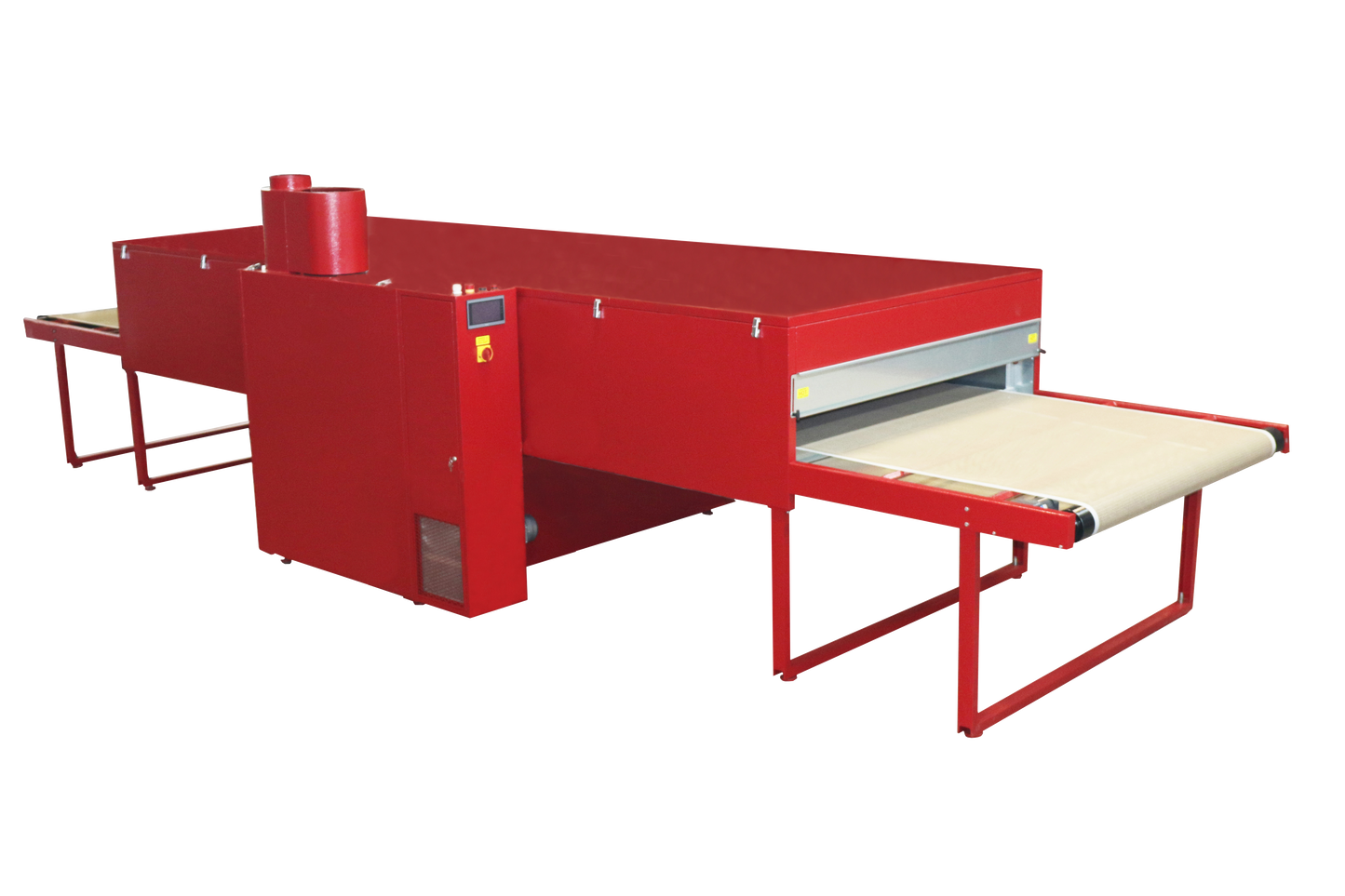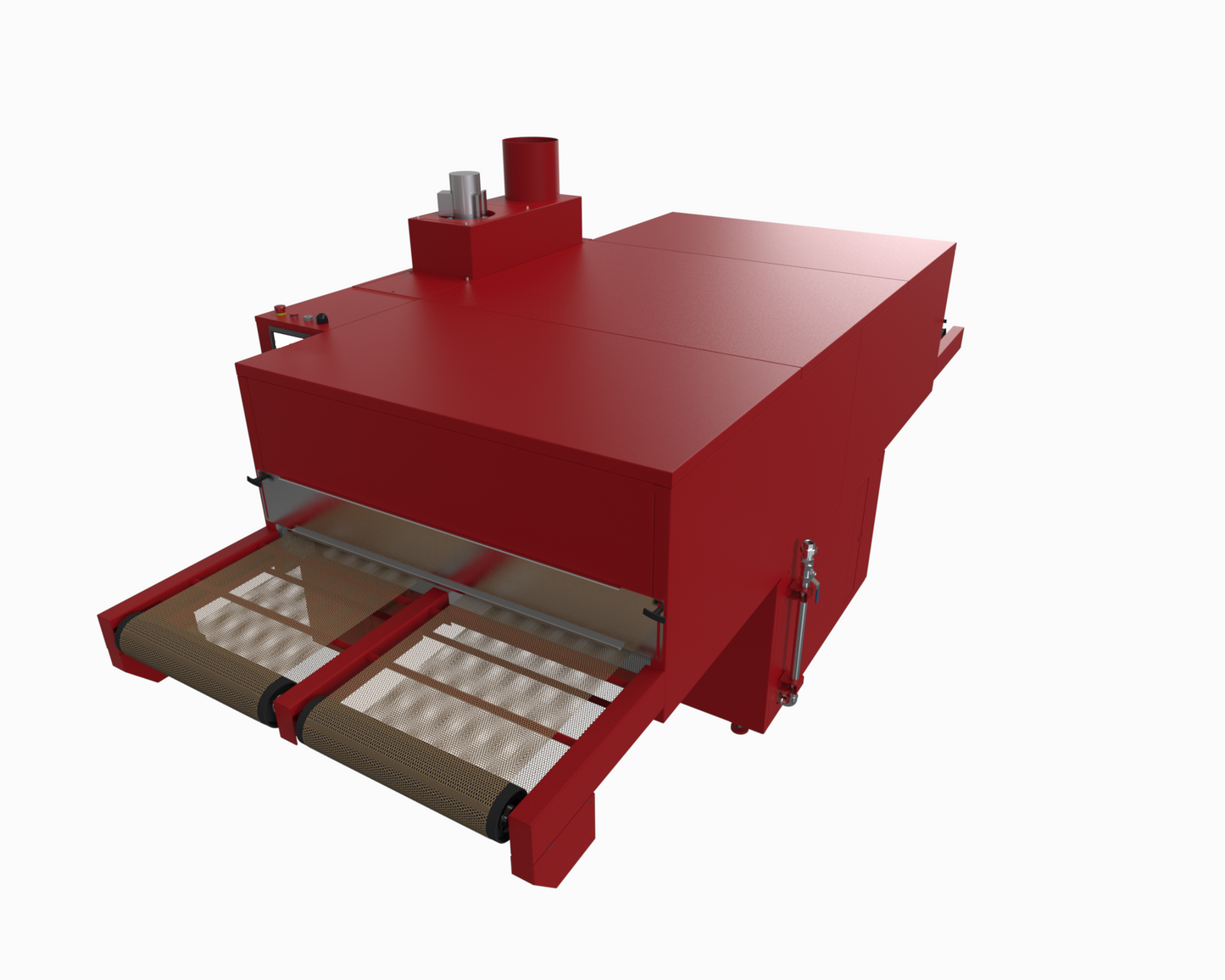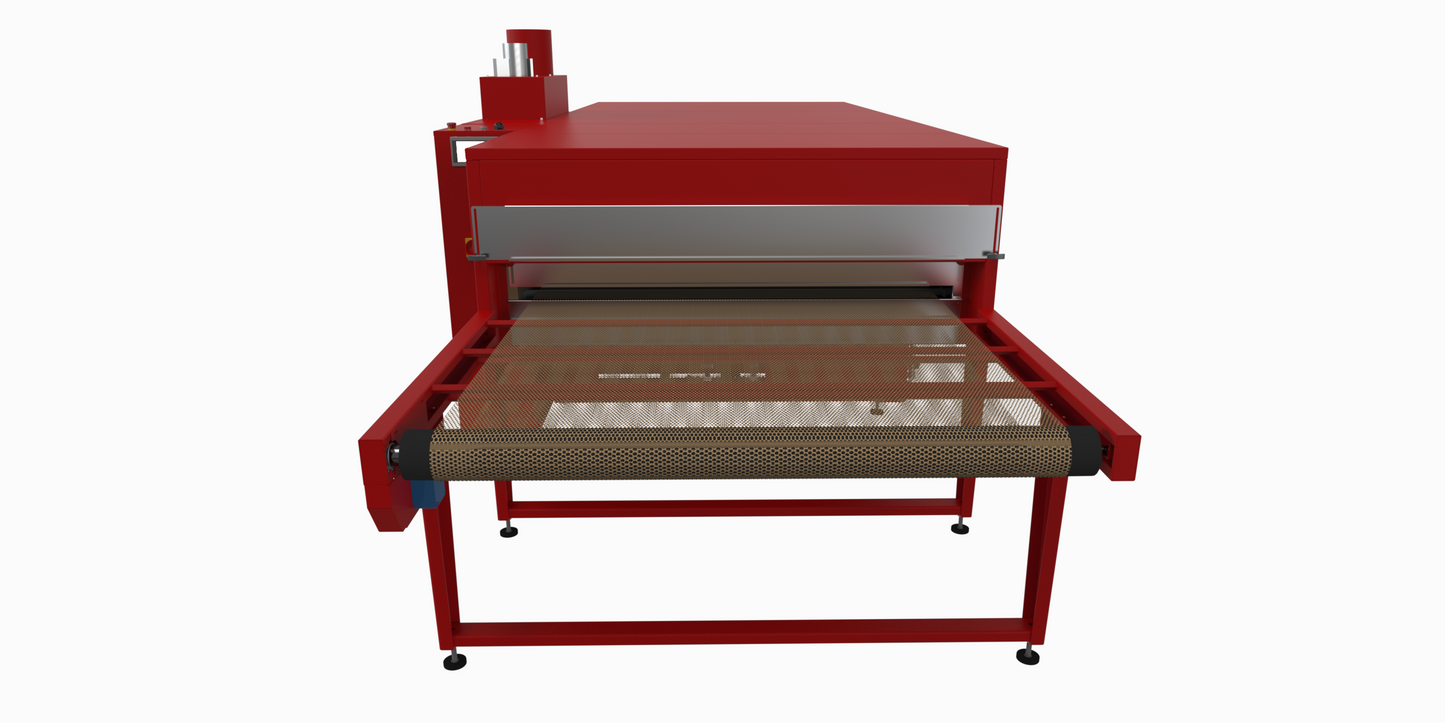 Need Assistance with Anatol Products?

Our team is committed to your success and satisfaction. We are passionate about helping the printing community through knowledge, education, and service. Need additional information on our products, contact us today and we will be happy to assist!