Regular price
Sale price
$6.50
Unit price
per
Sale
Sold out
Silver-Mixing-Stick & Hex-Helpers
If you are looking for a great tool to mix and scoop your ink, then look no further than the Silver-Mixing-Stick by Ink Innovations. 

Finally, there is a tool that will perfectly mix and efficiently scoop ink. It mixes, it scoops and it's easy to clean!  
So what is special about the SILVER-MIXING-STICK?  The width of the stick was designed to be a perfect balance to provide easy mixing and maximum scooping.  Silver Mixing Sticks are cut to exactly 12-3/4" long, then both ends are precision CNC machined to eliminate any corners or edges. One end of the stick is hand polished to a mirror finish to ensure that the ends of the sticks are perfectly smooth and will not tear mesh or create plastic curly cues in your ink containers. The other end of the mixing stick receives a custom-made PVC rubberized grip.
Many printing companies keep one mixing tool and one scooping tool in each bucket of ink (that's two tools in one bucket)…the Silver-Mixing-Stick does the job of two tools, which will simplify things in your ink department and reduce cleaning costs. 
The Silver mixing-Stick is extruded with a super-strong aluminum alloy that is heat treated for added strength and then anodized for a smooth, super tough non-porous finish.

Add Hex-Helpers for even greater versatility. (H.H. sold in 50 packs)

Silver-Mixing-Stick Features:
Flat bottom mixes ink on the bottom of containers and reaches into the bottom corners of the bucket.
The super-smooth profile will not "shave" the inside of plastic containers which prevents the creation of plastic curly cues in your ink.
The Silver-Mixing-Stick is made in the USA from a proprietary aluminum alloy that provides superior strength and chemical resistance.
The Silver-Mixing-Stick is also great for keeping your photo emulsion perfectly mixed.
Items included:
1 - Silver Mixing Stick individually packaged in a heat-sealed poly bag. 
2 - Hex-Helpers included!
View full details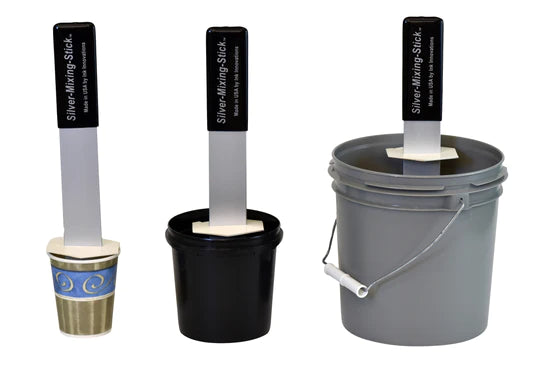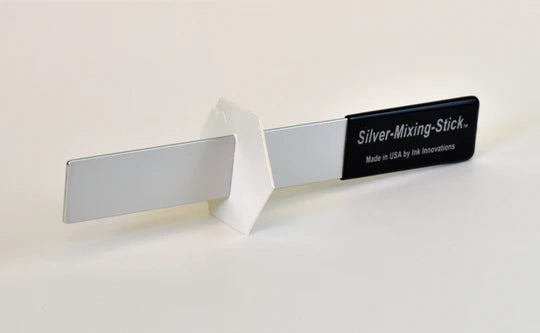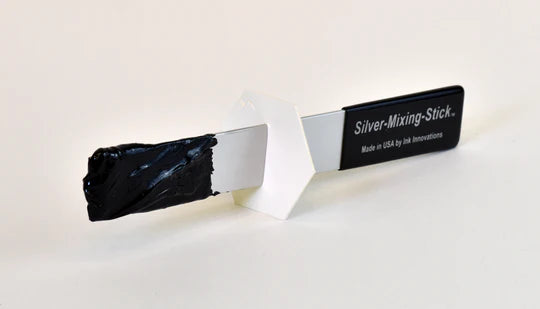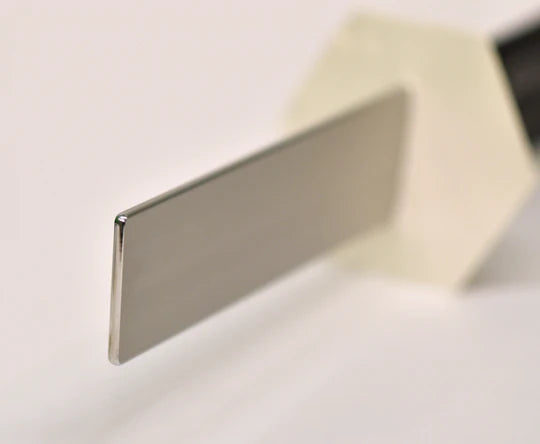 Need Assistance with Ink Innovations Products?

Our team is committed to your success and satisfaction. We are passionate about helping the printing community through knowledge, education, and service. Need additional information on our products, contact us today and we will be happy to assist!