Regular price
Sale price
$4,605.00
Unit price
per
Sale
Sold out
The Rapid Wave Flash is the curing unit of choice for high-volume shops. The Rapid Wave features ultra-fast medium wave quartz lamps with variable lamp intensity control. Quartz flashes use state-of-the-art quartz tubes for rapid flash curing and are the next step up from using an infrared flash dryer. Quartz flashes heat quickly and shut down between cures to save on electricity and reduce heat in the shop. Units are available with temperature sensors, allowing you to program the flash to achieve a set temperature via your Anatol automatic press's touchscreen. The Rapid Wave Flash has three zones that can be activated independently or in combination: front, center and back. The Rapid Wave Flash Cure is available in five models, from standard (16" x 16") flash areas up to over-sized (30" x 40") flash areas.
Steel flash cure stand
Sensor to trigger stand-mounted flash unit with the rotation of pallets to use with manual presses
Foot pedal to manually activate a stand-mounted Rapid Wave Flash to work with manual presses
Timer to control how long unit will stay on once activated
Controls
For head-mount, integrates with touchscreen interface on Anatol automatic presses
Variable lamp intensity controls to fine-tune heat setting
Set how many bulb zones (1-3) flash at once
Heating System
Quartz tube bulbs heat and cool quickly
Bulbs arranged horizontally in zones to fit more bulbs than comparable flash units, with more control
Construction
Can be mounted on height-adjustable floor stand or a head of an Anatol automatic press
Heavy-duty steel construction
*Pricing includes manufacturers crating fee
**Pricing does not include shipping
View full details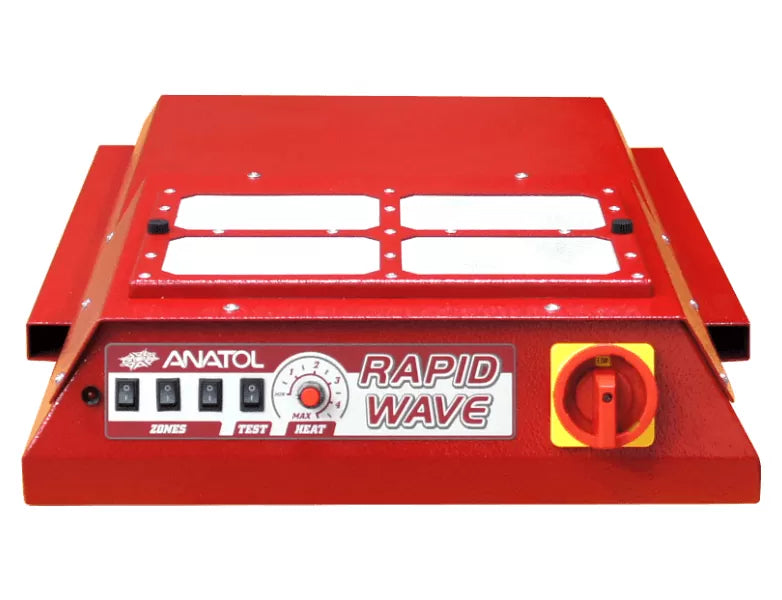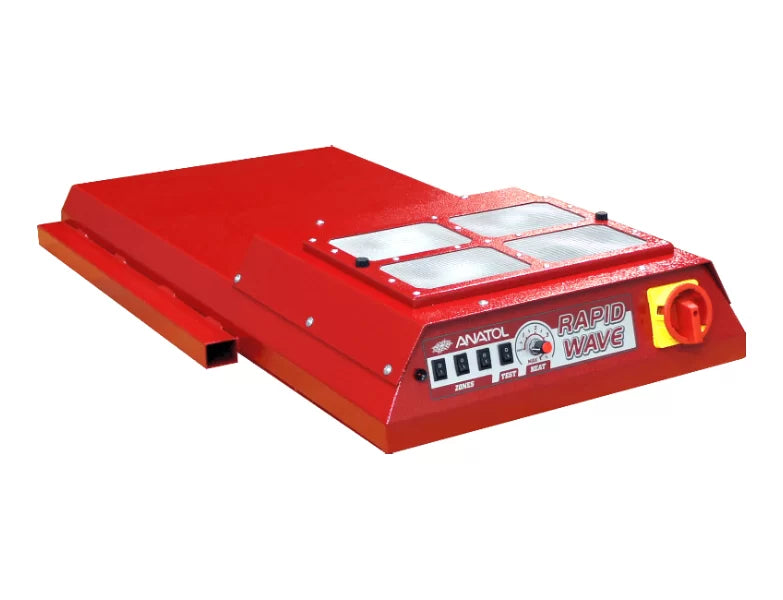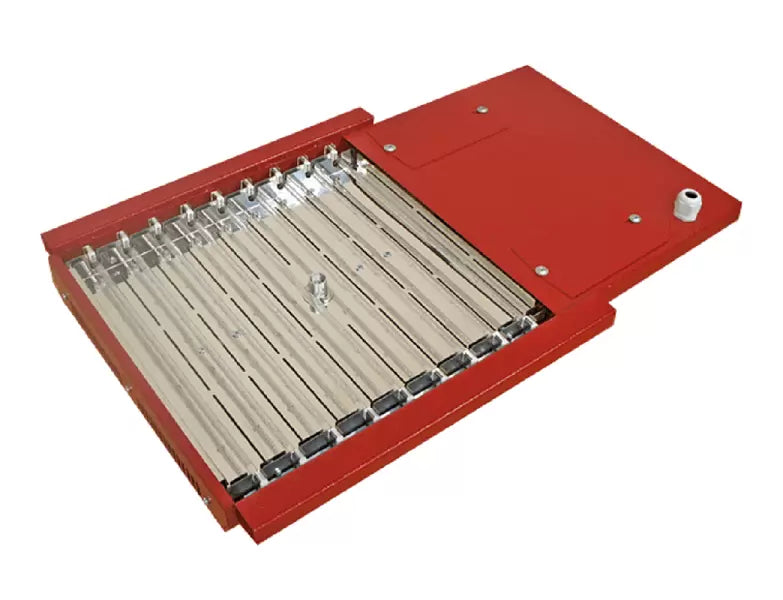 Need Assistance with Anatol Products?

Our team is committed to your success and satisfaction. We are passionate about helping the printing community through knowledge, education, and service. Need additional information on our products, contact us today and we will be happy to assist!