Regular price
Sale price
$52,695.00
Unit price
per
Sale
Sold out
ScreenPRO 600 is a high speed, high resolution, industrial computer-to-screen (CTS) imaging system based on inkjet printing technology. ScreenPRO 600 directly generates opaque images on emulsion-coated screens with UV-blocking ink so that users can dramatically reduce the time, effort and cost required for screen preparation. CTS technology eliminates the need to use, store and retrieve costly film, thereby reducing the overall cost of making the screen.
Print Technology DOD piezoelectric inkjet print technology
Print Head 600 DPI piezo print head
Print Resolution (Recommended) 1440 × 1200 dpi
Print Head Control Automatic voltage and temperature control
Variable droplet size control for grayscale printing
Automatic print head maintenance
Ink Color: Black, UV blocking
Ink tank volume: 1.0 L
Software ColorPRINT Server RIP Software
Print Production Screen Software (PPS)
Printer Control Software (PCS)
File Formats Popular file formats, including PDF, EPS, PS, TIFF, PSD, etc.
Operating Environment Temperature: 16-28°C (61-82°F)
Relative humidity: 40-60% (Recommended)
Altitude: up to 1000 m (3281ft)
Light: Yellow/ Dark room
Power Requirements Single phase 220V±10% (50/ 60Hz, AC);
4.5 Amps Maximum; 1000 W
Maximum Image Size (W × D) 20″× 26″ (508 mm × 660.4 mm )
Maximum Screen Frame Size (W × D) 25″× 36″ (635 mm × 914.4 mm)
Dimensions (W × D × H) 59.8″× 66.9″× 53.1″ (1520 mm × 1700 mm × 1350 mm)
Price Includes Crate Fee and Installation in US
Price does not include shipping/freight fees.   All freight costs will be invoiced separately at carrier rates and are due prior to shipping.    
View full details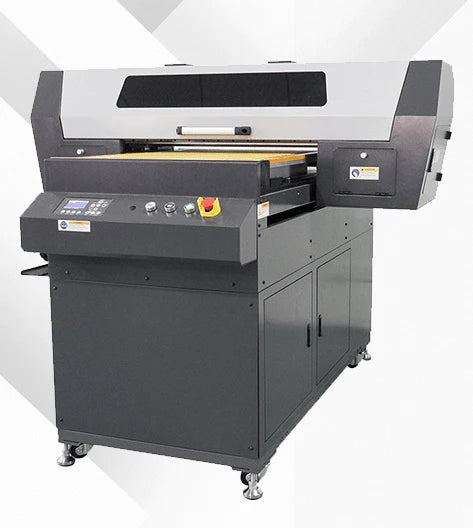 Need Assistance with Advanced Inkjet Technology Products?

Our team is committed to your success and satisfaction. We are passionate about helping the printing community through knowledge, education, and service. Need additional information on our products, contact us today and we will be happy to assist!