Regular price
Sale price
$7,600.00
Unit price
per
Sale
Sold out
The Seismo M16 was engineered for DTF printing entrepreneurs who operate their business with limited workspace and are looking for an affordable and manual powdering machine. It provides an affordable option for those who are just starting out with DTF and looking to shake powder and cure films in one machine. 
(Price Includes Shipping)
Features:
Compact design: The Seismo DTF powder shaker is designed to be compact, making it an excellent choice for entrepreneurs with limited space for DTF printing.
Large Media Width:

 

The Seismo M16 has a large media width of 16 inches, allowing for the printing of larger designs without any issues. This feature provides greater design flexibility and allows printing on a wider range of materials.
Film curing: The Seismo M16 can also be used for film curing, ensuring that the final product is durable and long-lasting.

Easy-to-use control panel: The control panel is user-friendly, making it easy to operate the machine with just a few clicks.

Benefits:
Affordable: Seismo M16 is a cost-effective option for business owners who are just starting out and have a tight budget.

Efficient and even powder shaking: The Seismo M16's shaking mechanism is efficient, ensuring that powder is evenly distributed over your DTF film.
Durable build: The machine is built to last, with sturdy construction that can withstand the demands of daily use.

Low noise operation: The Seismo powder shaker operates quietly, making it a great choice for businesses operating in shared spaces.

Specifications:
Max. media width
18 in. (45 cm, A2)
Max. amount of powder applied at one time
0.7 lb (0.3 kg)
Powder Filling Box
NO
Powder Collection Drawer
YES
Powder Filling Frequency
Every 0.5-1 Hour
Built-In Purifier
NO
Machine Size (LxWxH)
43.70" x 22.8" x 38.54"
111 x 58 x 98 cm
Package Size (LxWxH)
34.25" x 38.19" x 43.82"
87 x 97 x 111.3 cm

Packaging Weight
231.5 lb (105 kg)
Power
110V/2.5KW/15.9 Amps
Daily Maintenance
- Must reload powder every hour
(When paired with Prestige L2/XL2)
- Simple to clean at end of day
Suitable for
Users with limited space looking for a powerful yet affordable powdering option
View full details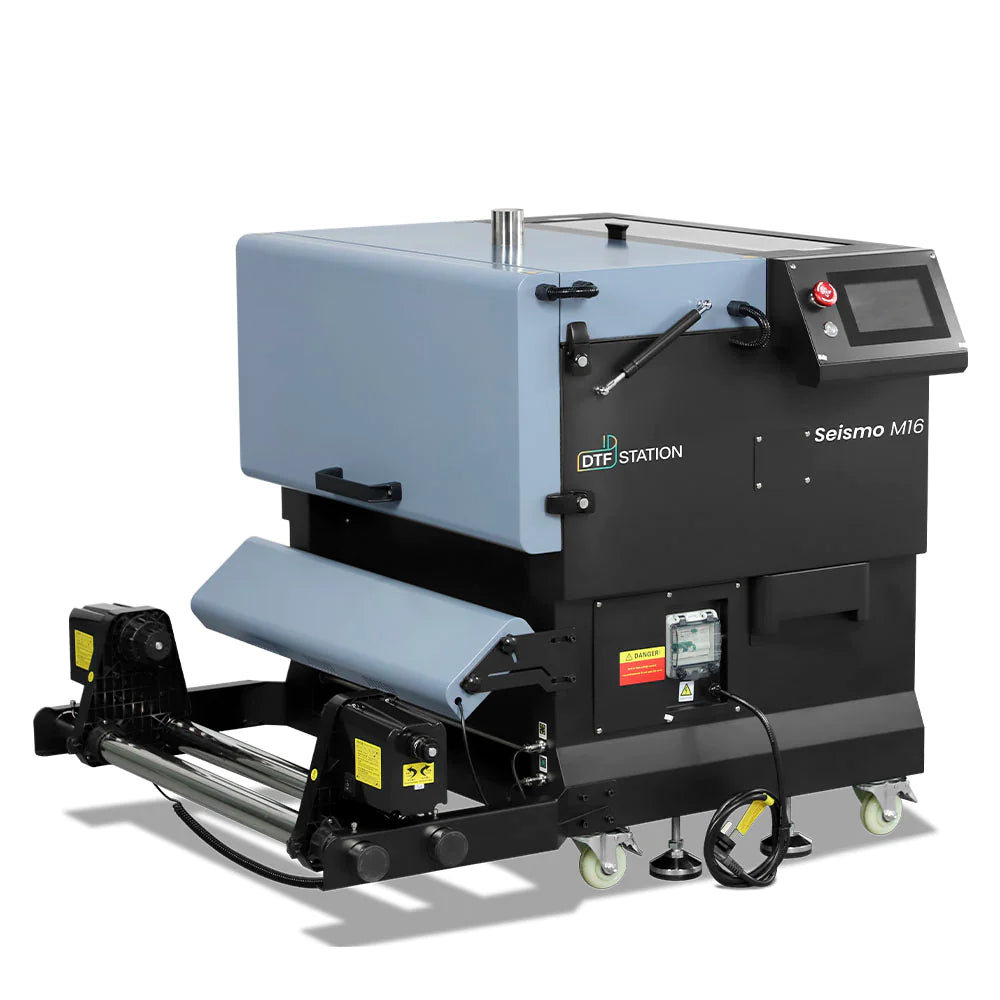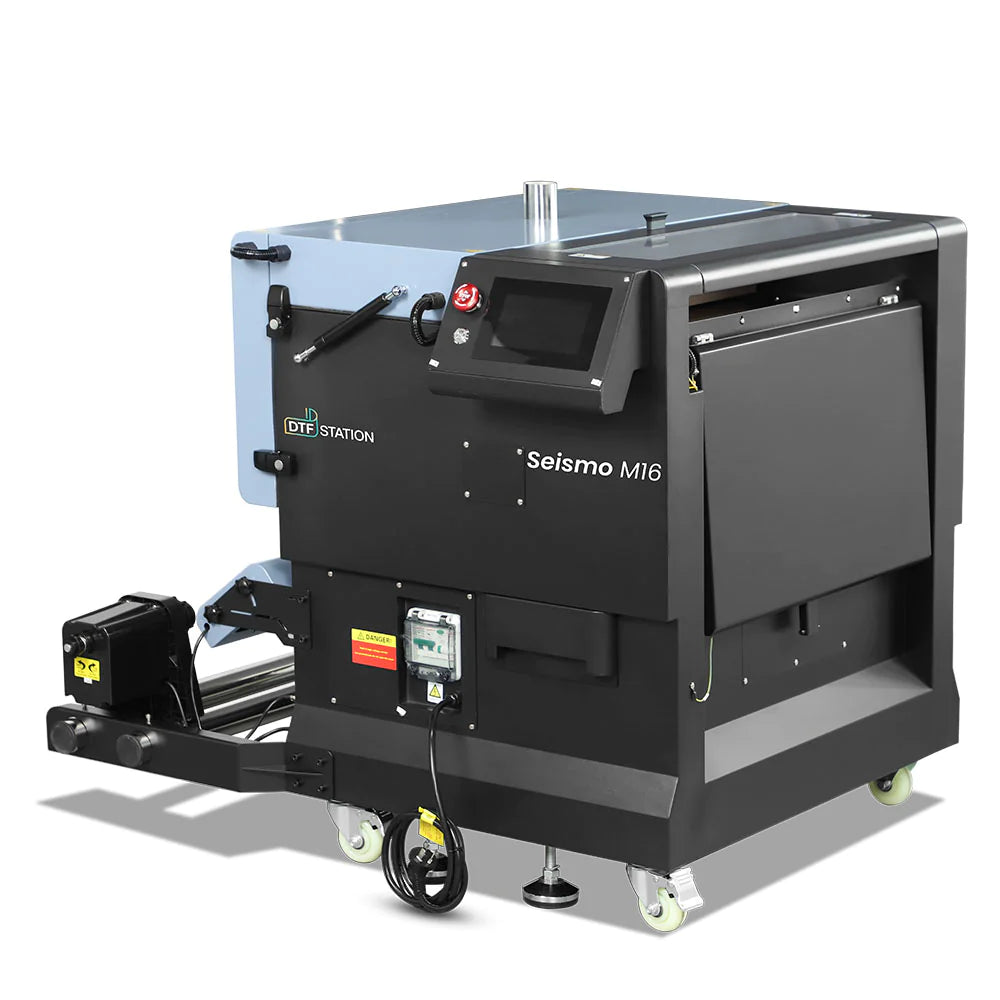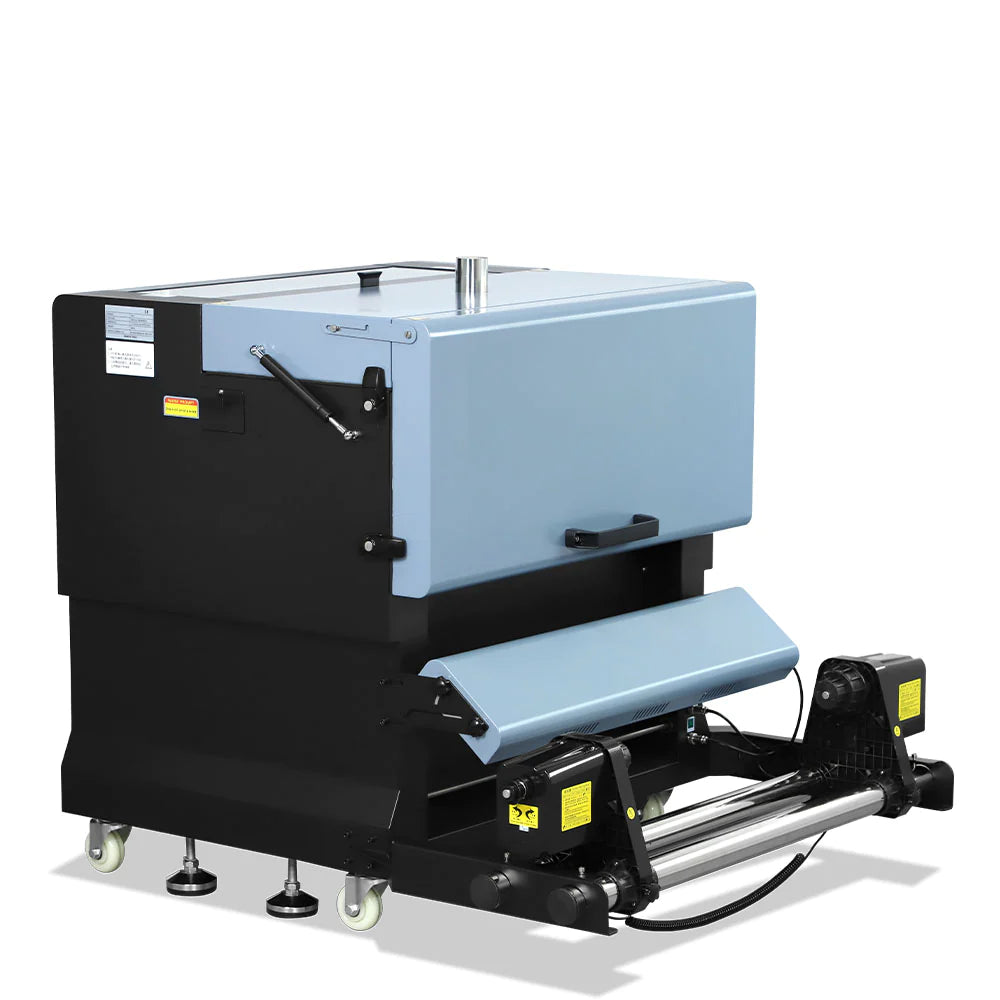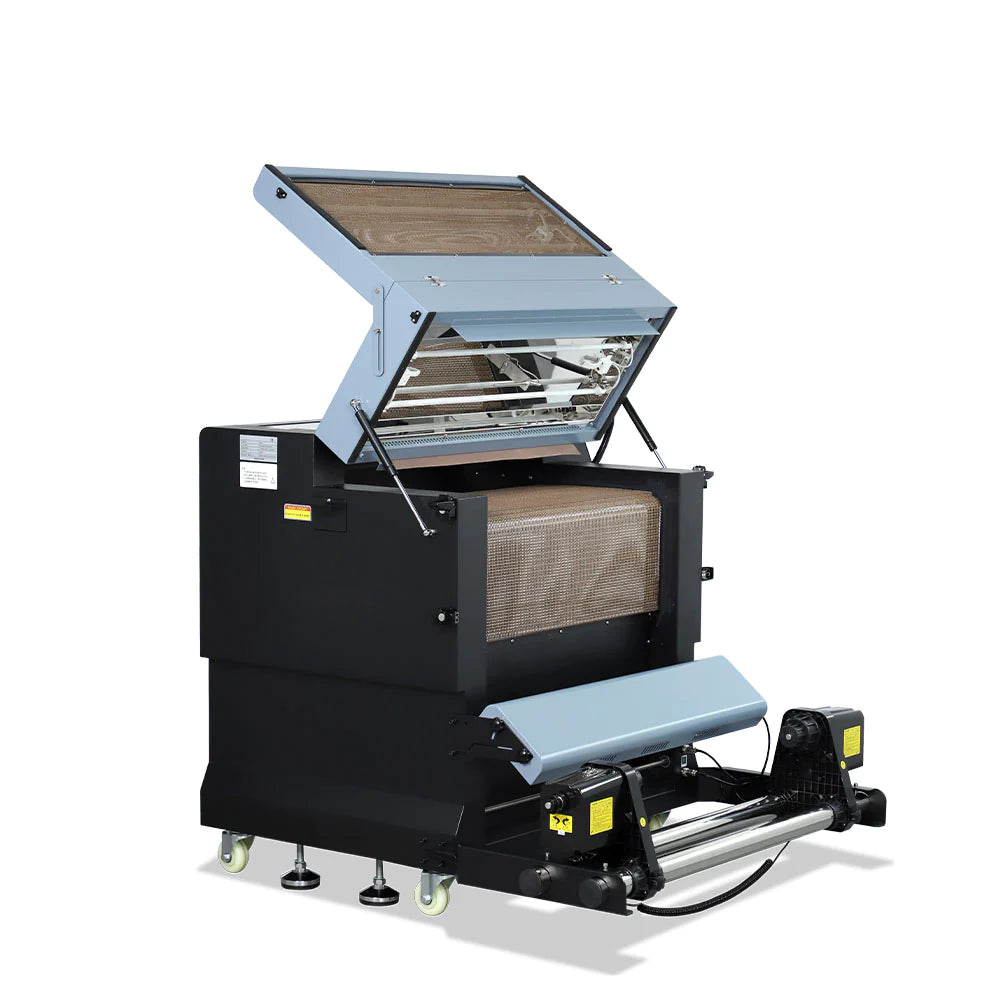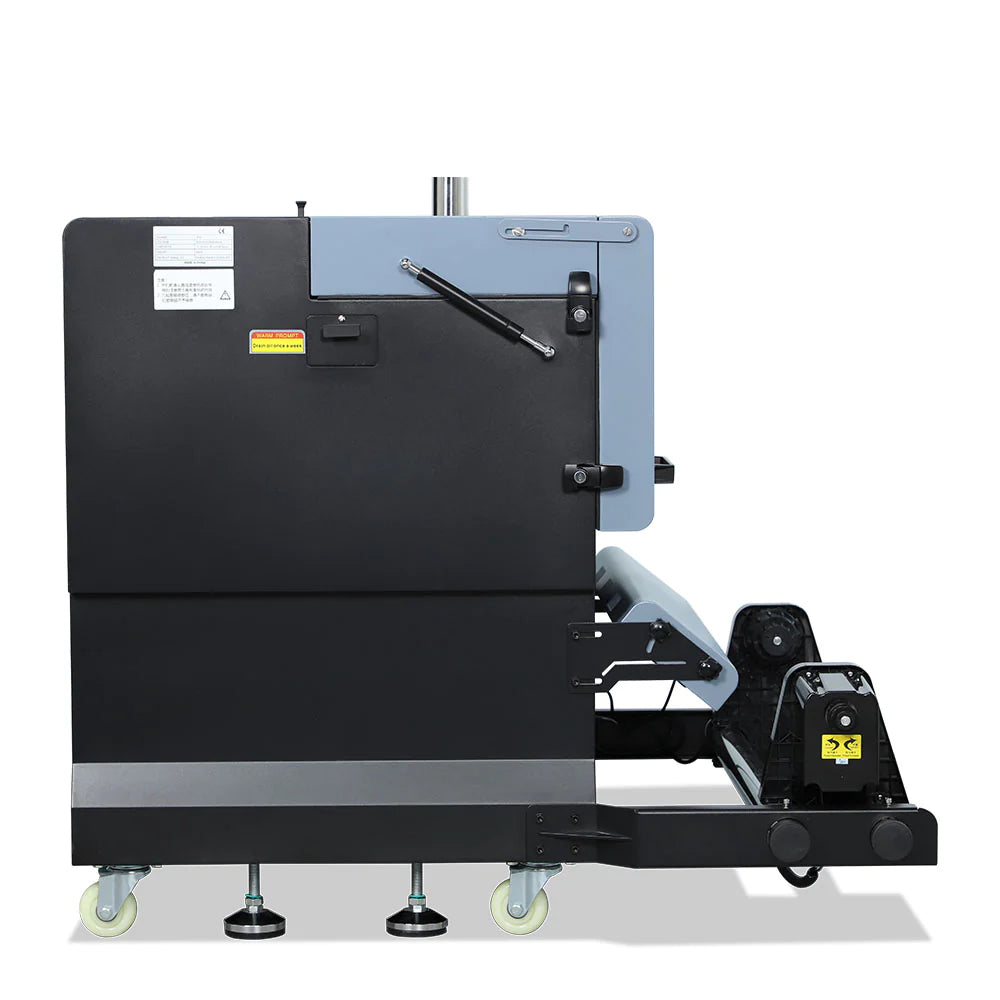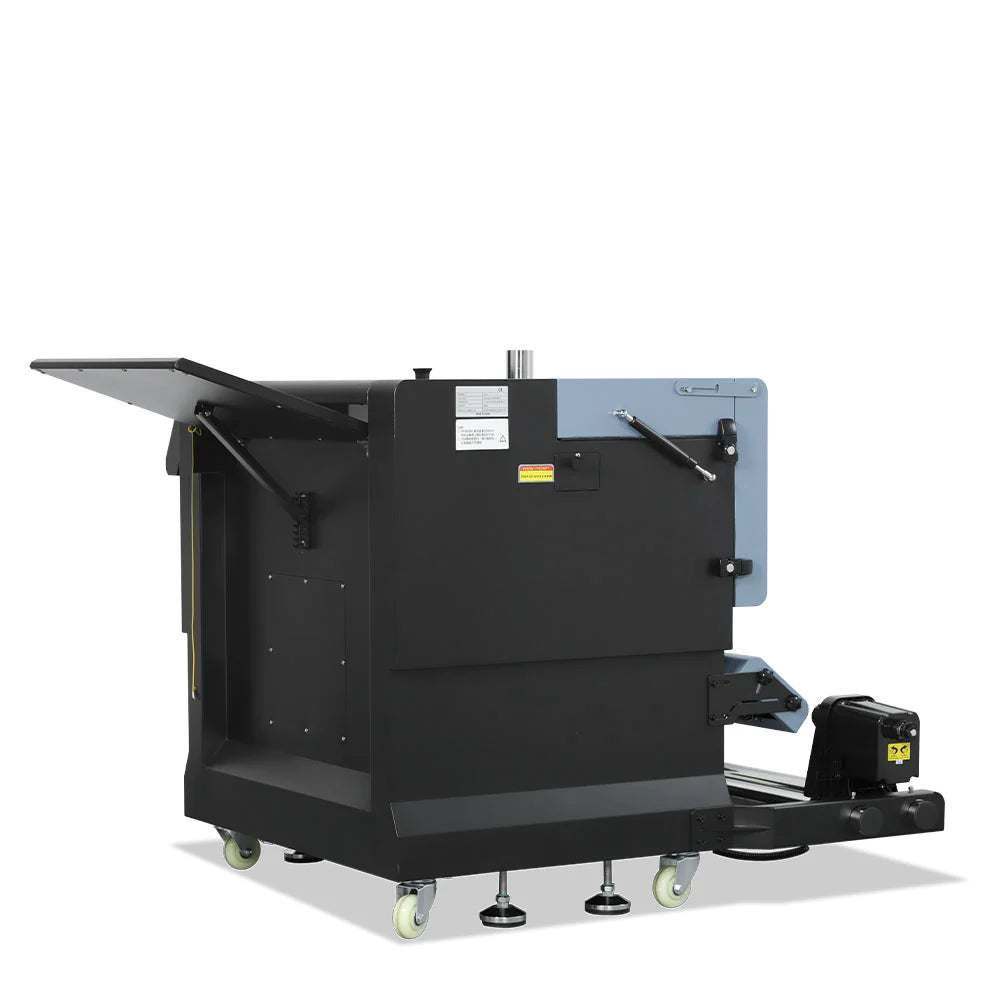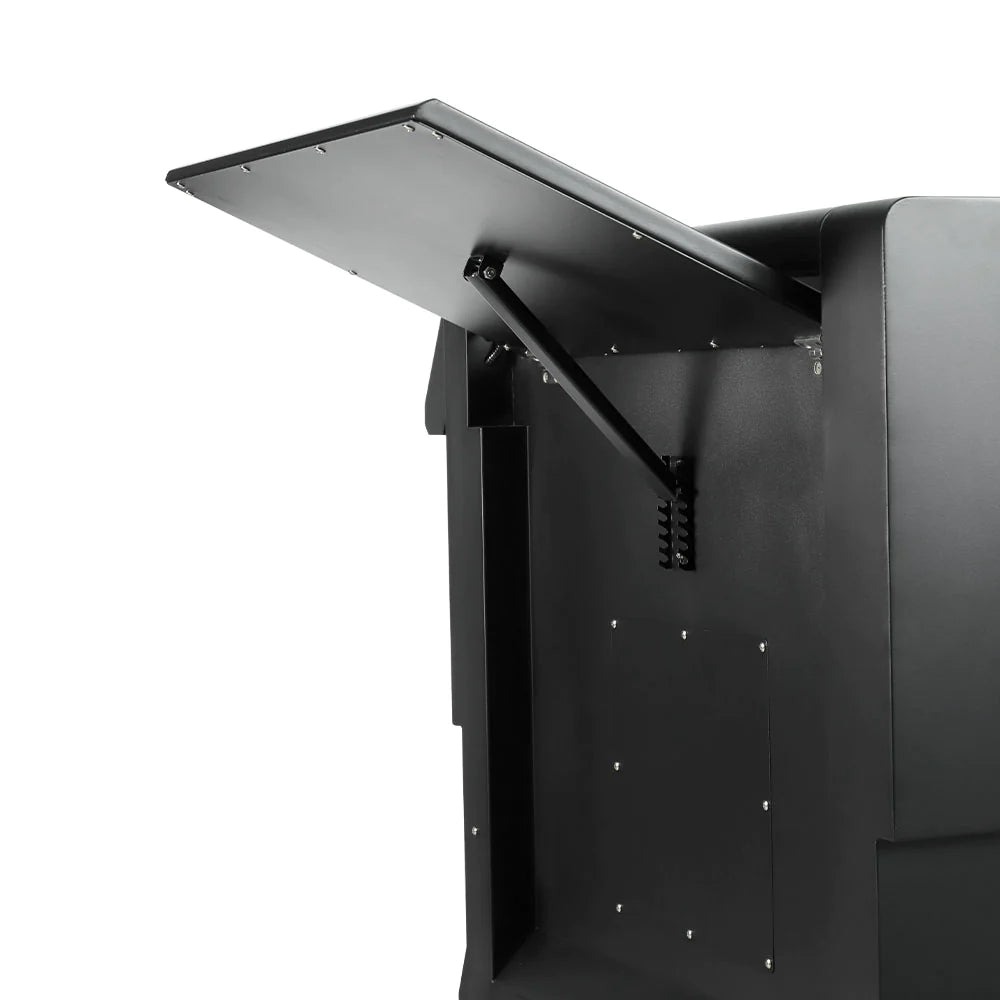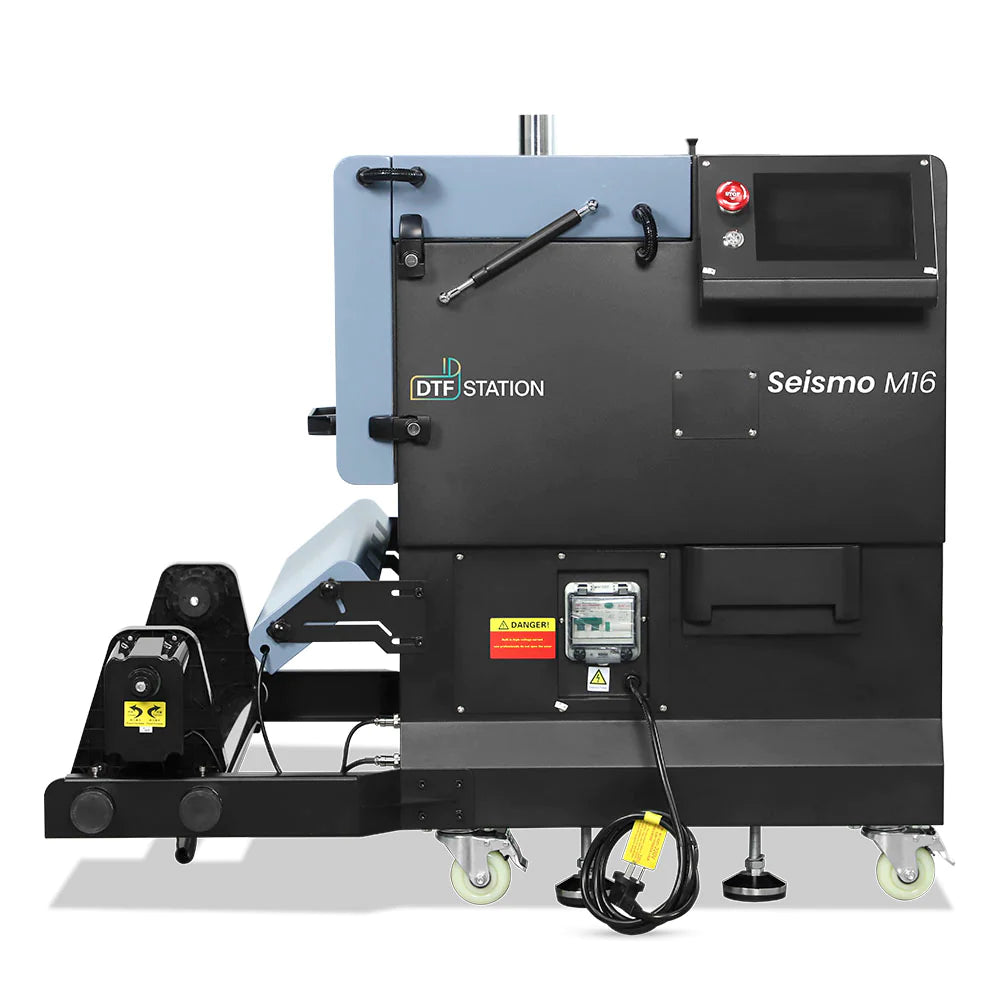 Need Assistance with DTF Station Products?

Our team is committed to your success and satisfaction. We are passionate about helping the printing community through knowledge, education, and service. Need additional information on our products, contact us today and we will be happy to assist!